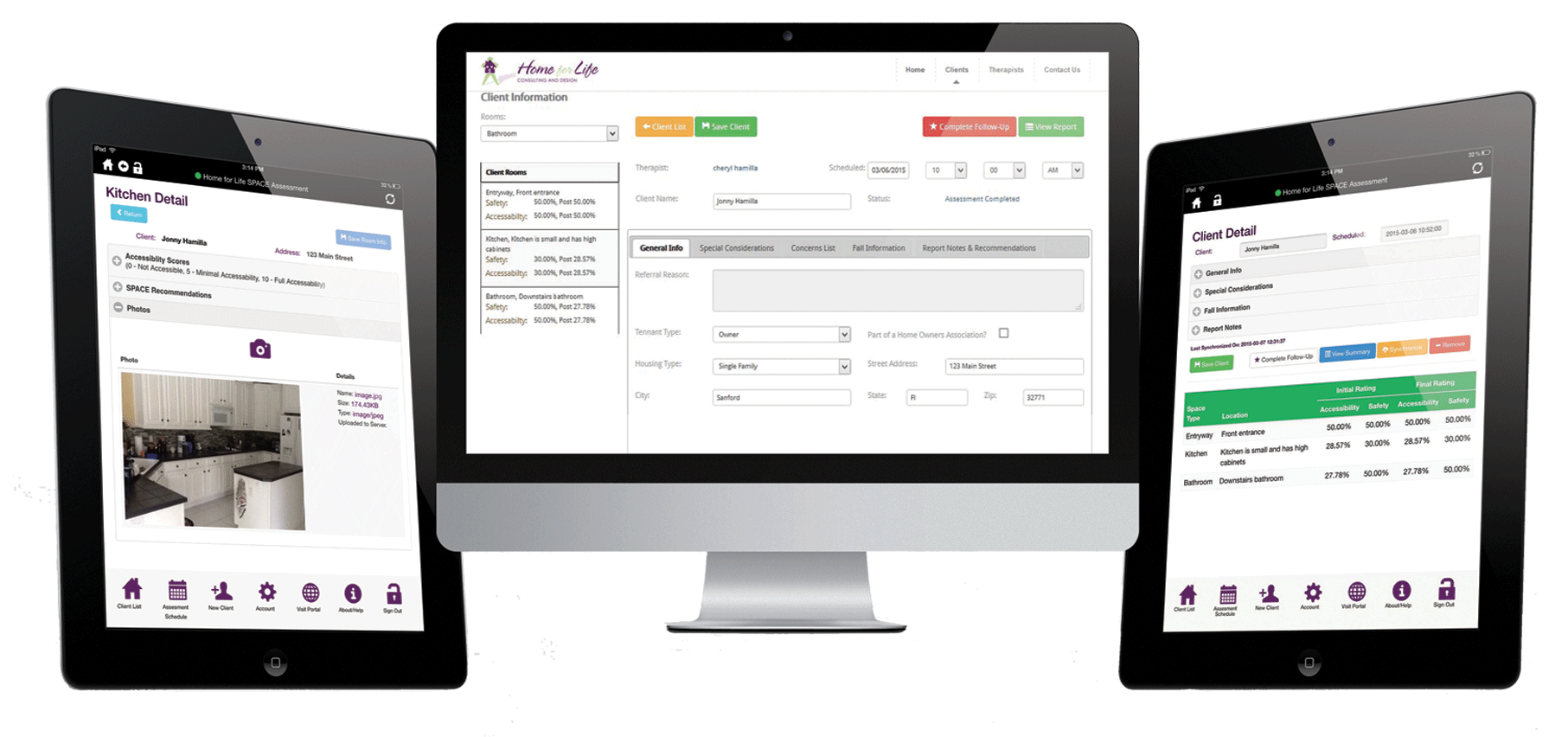 The Award Winning Home Assessment Solution
for

Healthcare Enterprise
Did You Know? Insurers & Payors now require metric-driven results for member reimbursements
Home for Life Design has merged the expertise and best practices of therapy practitioners with mobile and software technology. Home for Life Design is an online, mobile-based solution that guides users through an innovative home assessment to identify & eliminate barriers in the home, rate occupational performance, communicate home and assistive device recommendations, collect data, and produce quantitative metrics to track and measure successful outcomes.
Facilitate NEW Best Practices in Home Assessments

Identify & Eliminate Barriers in Home Environments

Use of Technology for Productive & Healthy Aging

New Digital Quantified Metrics to Track Successful Outcomes

Occupational Performance Rating & Metrics

Home & Environmental Assessments, Fall Prevention

Satisfy Aging in Place Market Demand

Eliminate Manual Data Entry & Inaccuracies

Track Digital Quantifiable Metrics

Access Recommended Home Modifications & Products

Access Assisitive Device Technology Database
Conduct Home Assessments on
Mobile iOS Tablets
* Built-In Home Assessment developed by expert Occupational Therapists & Aging-In-Place Professionals incoporating the Best Practices in OT & PEO Model Services.