Become a Enterprise Partner
Did You Know?
L

ess than 1% of total US ho

using stock meets criteria to enable 55+ to remain in their home
an Award Winning Home Assessment Solution
for

Home & Therapy Enterprise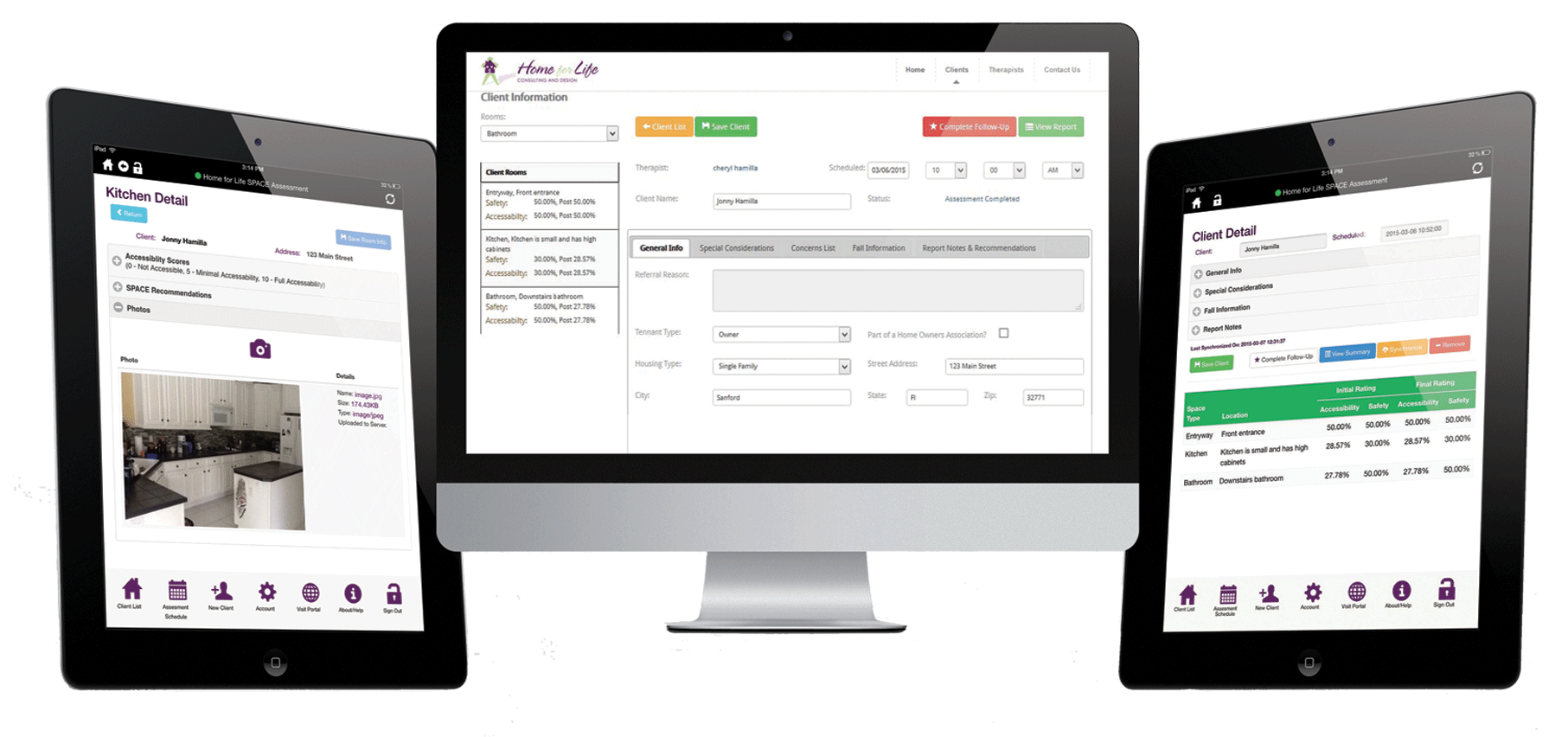 * Built-In Home Assessment developed by expert Occupational Therapists & Aging-In-Place Professionals incoporating the Best Practices in OT & PEO Model Services.
Home for Life Design® has merged the expertise and best practices in home evaluations with software technology to deliver a new innovative service for aging & disabled populations.
Home for Life Design is an online, cloud-based solution that guides users through an innovative home evaluation to identify & eliminate barriers in the home.
​
In the click of a button, users can produce and share a Summary Report including safety metrics, recommendation details, photos of solutions and products, and more.
Facilitate NEW Best Practices in Home Evaluations

Identify & Eliminate Barriers in Home Environments

Use of Technology for Productive & Healthy Aging

New Quantifiable Metrics to Track Successful Outcomes

Occupational Performance Rating & Metrics

Fall Prevention in the Home

Satisfy Aging in Place Market Demand

Eliminate Manual Data Entry & Inaccuracies

Access Recommended Home Modifications & Products

Access Assistive Device Technology Database