Home Assessment Solution

for

Individual Therapy Practitioners
A New, Revolutionary Best Practice in Patient Home Therapy & Services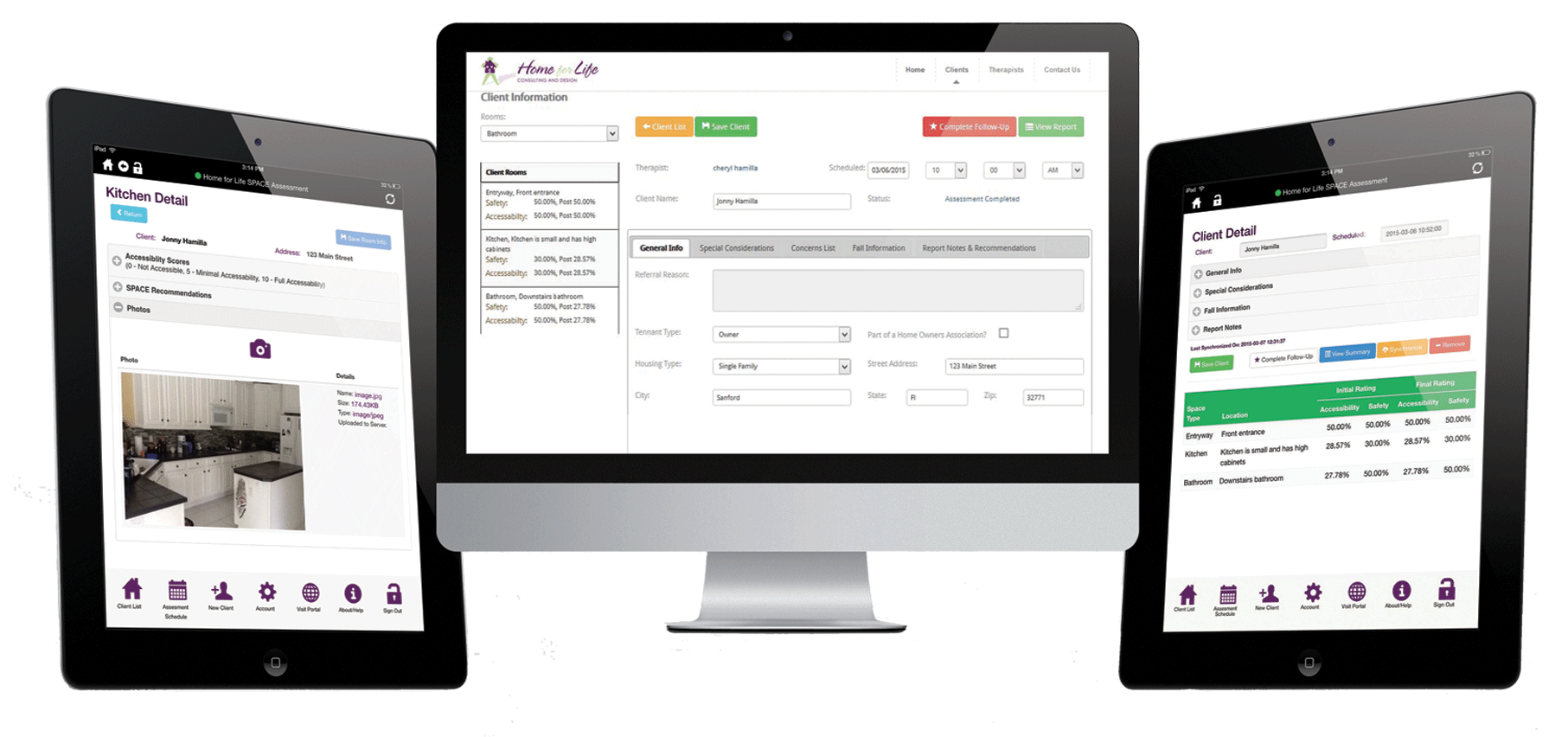 Home Assessment Solution - Brochure & Screenshots
Home for Life Design has merged the expertise and best practices of home health professionals with mobile technology to deliver first-to-market solutions to an underserved aging in place market.
Our Home Assessment Solution provides OTs, PTs, nurses, CAPS specialists, healthcare professionals & rehab agencies with a mobile platform to conduct ongoing patient home assessments and streamline data into a much-needed centralized reporting structure.
Conduct In-Home
Assessments on
Your Mobile Device
Access Recommended
Products for Home Modifications
* Built-in home assessment was developed by expert occupational therapists & aging in place professionals supporting the best practices in home modifications.
-Includes-
Web Management Portal
Centralized Reporting
Desktop Dashboard
- Patient Data
- Home Envrionment Data
- Schedule Patient Assessments
- Monitor Patient Outcomes
Values & Benefits for Professionals:
Eliminate Paper & Tedious Data Entry
Reduce Patient Re-admission Rates
Perform Patient Home Assessments on Mobile Tablets
Capture Home Environments with Mobile Video & Pictures
Provide Product Recommendations for Aging in Place
Create, Send, & Export Patient Reports
Centralize Patient Reporting and Assessment Data